You don't always have to fly overseas for a memorable family holiday. These festivals that you probably didn't know about are the perfect break you need from the monotony of life.  From boutique campsites to mindfulness workshops and the best food vendors, the UK festival circuit is one you shouldn't miss!
Here are our top 7 picks for a fantastic time amongthe British crowd:
The Big Feastival, Cotswolds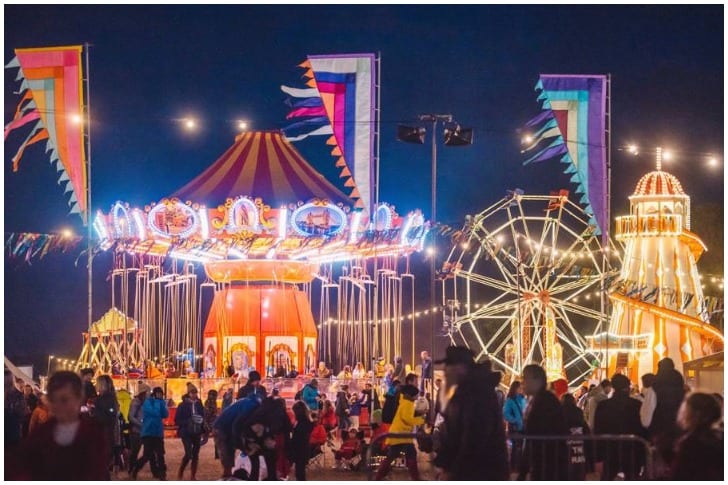 People having a great time at a family festival
Happening in the latter part of August, this has everything from cheese bars to art classes! With cookery lessons and free admission for kids under 12, it's no doubt your child can make friends here too. Live music from Rudimental and Lewis Capaldi would sway the parents, while Paw Patrol and Pappa Pig would cook up a storm with the kiddos.
Belladrum Tartan-Heart Festival, Inverness-shire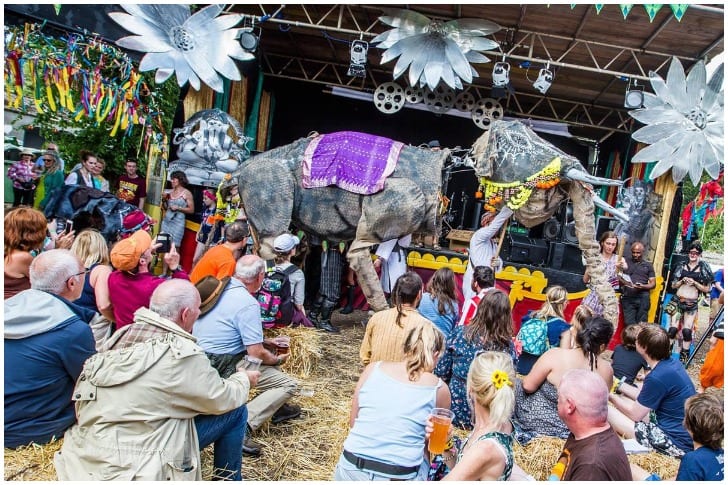 There's something for everyone at a family festival
Clad in fancy attire, and dining on long tables among a wooded dell, this festival looks like a scene out of a movie! With a joyful folksy-vibe, it even offers theatre and craft workshops in addition to serenades from Jess Glynne and The Proclaimers.
Curious Arts Festival- East Sussex
This one is for the literary fanatics. A place where comedians, writers, and columnists gather for thought-provoking banter. Wine and dine after a novel launch sounds wonderful, doesn't it?
 BBC Summer Social, Liverpool
Dedicated to the lil' ones, in addition to superstar music, BBC has gone overboard to get the world's biggest bouncy castle on site! We're betting the parents want to get in on the fun too!
 Victorious, Portsmouth
Up for some Churromania while you train as a Jedi? This seaside festival is the place to be! When we thought it couldn't get any better, there's Clean Bandit and All Saints jammin' some tunes as well.
The Good Life Experience, Hawarden
Living up to its name, this one really does offer the most eclectic mix of experiences. Talks and workshops on literature, poetry, farming, and even blacksmithing are included here. You could also pick up a new skill for calligraphy while listening to soft blues and jazz music. Your furry friends are welcome here, and a spin on the '30s vintage merry-go-round is so Insta-worthy!
Valley Fest, Bristol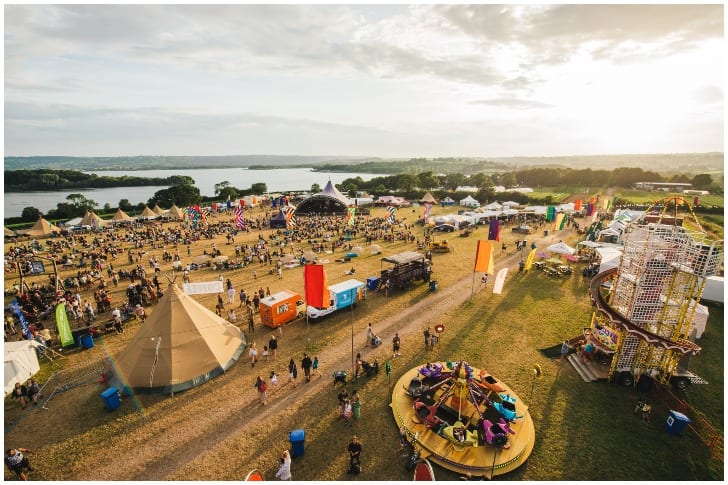 Visitors having fun at a Valley Festival
Set on a community farm, with an array of artisanal foods and cooking workshops, Valley fest even has a curated well being arena with all the pampering for healthy skin and body.
So take a break and experience the good things in life. We can guarantee that there will be laughter, good music, and happy faces galore!