With only 4% of US cancer research funding going to pediatric cancer, the Deckers took an oath to bring about a change. Here's a heart-wrenching story of the couple who endured not one but two deaths within eighteen months.
Bundles of Joy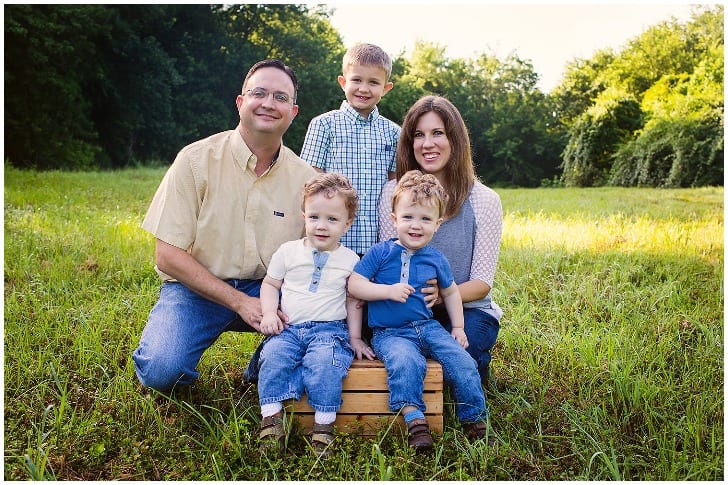 Photo Courtesy/St. Baldrick Foundation: A happy Decker family before the tragedy
Will and Natalie Decker's happiness knew no bounds when they had identical twins, Seth and Joel, in 2014. With the two toddlers joining their eldest son, Nathaniel, Natalie described their household as 'wonderful chaos' at the time. While Seth was reserved and sensitive, Joel made up for his share of mischief. All this changed when their lives took a turn for the worse in December 2016.
Bad News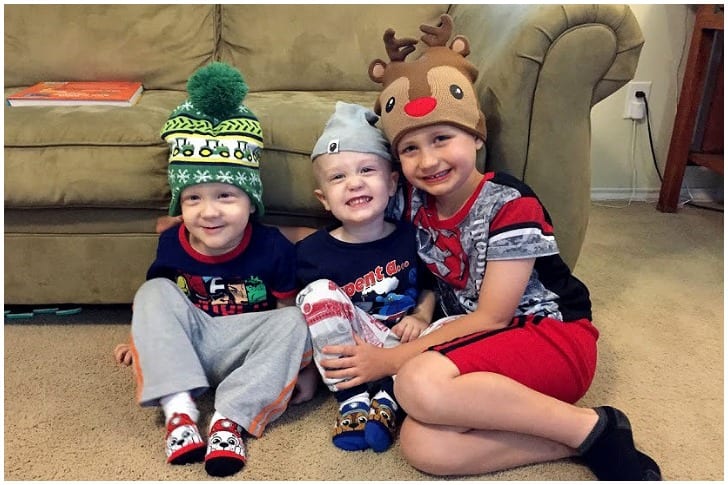 Photo Courtesy/The Decker family: The Decker boys at Christmas
Seth had a rare type of acute myeloid leukemia, which affects the bone marrow. Much to their dismay, Joel was also diagnosed with AML after a few months. It all started when Natalie noticed purple spots on Seth's body, which was later discovered as a sign of low platelets.
The National Cancer Institute's research shows that twins have a higher chance of getting leukemia together. Keeping that in mind, the Deckers got Joel tested to see if he was likely to get a similar condition. By March 2017, it became clear that both had to make multiple trips to the Texas Children's Hospital.
The Second Blow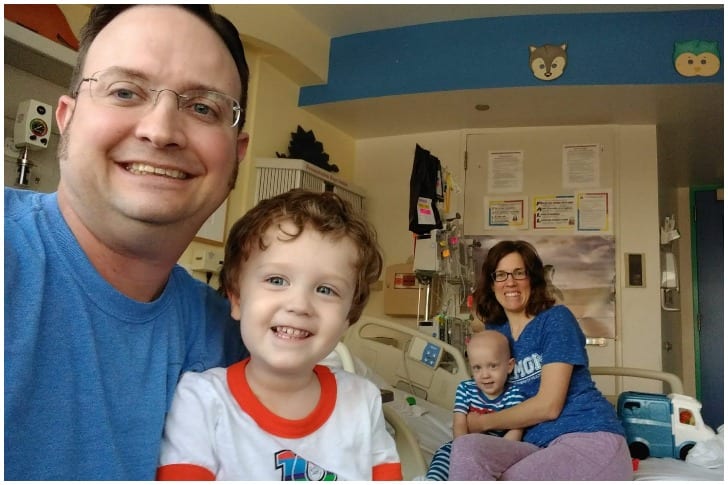 Photo Courtesy/The Decker family: Just before Joel got a diagnosis too
With Joel's diagnosis coming at a time when Seth was getting chemotherapy with high doses, the family was heartbroken. Despite all this, the Deckers put on a strong facade and continued their battle against the ailments. Natalie was Seth's attender in the hospital's bone marrow section, and Will took care of Joel's needs while in the cancer division. Even in such uncertain times, the twins stayed positive and did not make a fuss.
In April of that year, Seth was brought home from the hospital after undergoing a bone marrow transplant while Joel had to be taken back for chemo. His water weight went up to a level that required the intervention of an ICU.
Joel's Passing
Eight months later, three-year-old Joel passed away when the doctors took him off the respirator with the consent of his parents. Although Seth and Nathaniel couldn't understand what was going on, they comforted their brother during his final moments.
Will and Natalie had to mourn a son's death when the other was continuallyfighting for his life. Seth showed a glimmer of hope when his blood count numbers improved significantly. The optimism levels shot up even more after he started to act like a normal toddler who could run and visit the park.
A Hoax Call
Their joy did not last for long as doctors declared that Seth needed a second transplant. His elder brother Nathaniel became a bone marrow donor since he was a perfect match, but soon after, Seth's cancer relapsed. The couple nursed him at home until he died while on his bed in November 2019.
Bittersweet Memories
The devastating blow shook the Deckers, who couldn't stop thinking about the shocking loss. Since then, Will and Natalie have become advocates of childhood cancer awareness. They went on to establish a Joel and Seth's Hero Fund along with the St. Baldrick's Foundation. The twins have been posthumously named as 2020 ambassadors by the foundation.
Now when people associated with the Deckers complain about life's little miseries, they tend to laugh it off, thinking of the extreme pain endured by their kids!