It is usual for a kid to be scared of something, be it a monster under the bed, an animal, or a person. Some kids grow out of it, but for others, it proves to be a difficult task. It does not matter how patiently you answer a child's questions or reassure them; anxiety can get worse over time. It will affect their capabilities to mingle with their peers, especially at an age when they are supposed to be fitting in.
Read on to know the symptoms, types of anxieties, and possible courses of action, if you think that your little one is experiencing some issues.
Causes of Anxiety in Children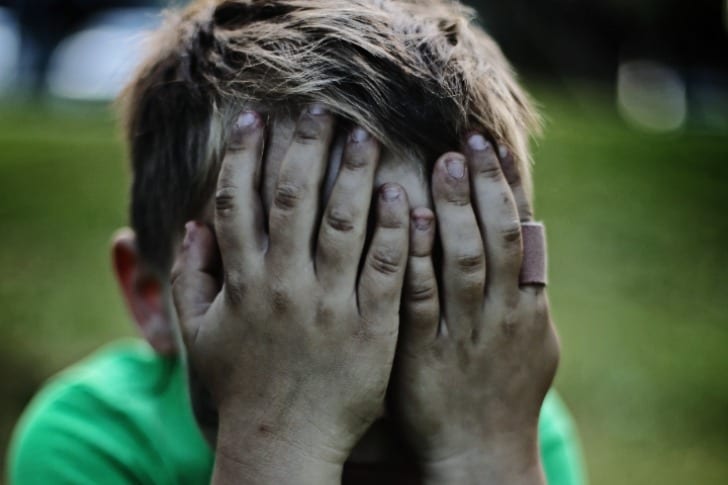 Ksenia Makagonova/Unsplash: Upset boy hiding his face in hands
There is a chance that the youngster's problems are a result of genetics. Every person reacts differently in situations that invoke a 'fight or flight' response, but an anxious person has a comparatively more dramatic reaction and comprehends things on a more sensitive level.
According to a study, kids with a genetic history of anxiety are seven times more likely to develop the condition than kids that do not have it in their DNA. Situations involving death, financial strain on household, or pressure of any kind are also known to be contributing factors.
Anxiety Symptoms in Children
After crossing the age of 7 or 8, the problems of children moonlight into real-world issues such as peer pressure, worries of studies, etc. What separates an anxious kid from a normal one is the severity. If left untreated, anxiety turns debilitating and feels crippling.
Worrying about something is normal, but obsessing over it is not. Seeking constant reassurances and comfort, repetition of actions beyond logic, acting out aggressively, silences, headaches, and insomnia are few of the symptoms.
Types of Disorders
Anxiety can manifest in several ways and also in combinations of the following listed conditions.
Generalized Anxiety Disorder (GAD)
Worrying about something obsessively and imagining the worst-case scenario of every situation is categorized as GAD. Physical signs of the disorder include exhaustion, stomach aches, and headaches.
A person who is anxious about social interaction has this type of ailment. It may cause shutting out people and avoiding crowded spaces, which later on becomes a problem in navigating adulthood.
A person who communicates quickly with people from the inner circle but completely shuts down while talking to anybody else suffers from this type of condition. It results in children not conveying even essential requirements such as going to the bathroom, needing directions, or help of any kind.
A child with selective mutism is like a deer in front of headlights and can show signs such as avoiding eye contact, falling silent upon being asked a question, merely nodding, or just communicating via facial expressions or gestures.
Separation Anxiety Disorder
Kids with separation issues might face difficulty in saying goodbye to their parents, being alone in the house, being afraid of sleeping in the dark or persistently clinging on to their parents. This disorder also triggers nausea and aches.
How to Help?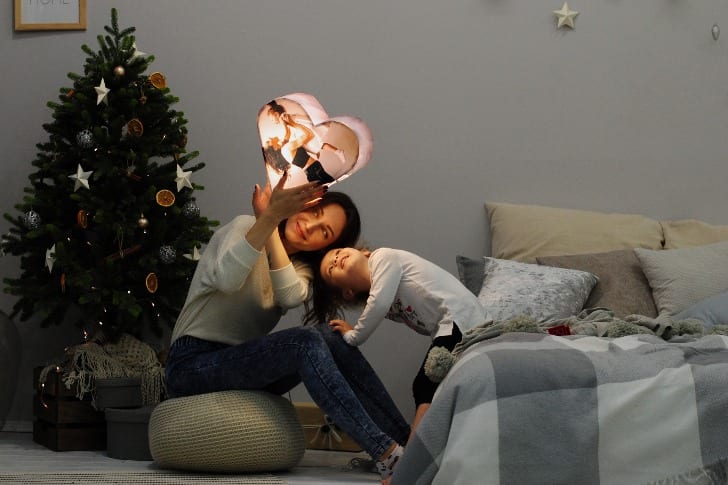 Danila Hamsterman/unsplash: Mom enjoying time with her kid on Christmas
The key to help your child is not to push them too hard. Help them confront their problems or fears and be patient with the journey. Taking baby steps and giving rewards for every little victory can be a beneficial practice.
Finding out the root cause and origin of the anxiety helps in understanding the issue better. Talk to your child and coax him/her out of the shell to know what is troubling them.
A self-introspection of own habits can also point the way as unknowingly, we all do things that may disturb others who are close to us. It might be possible that you may be translating your fears and issues onto the kid.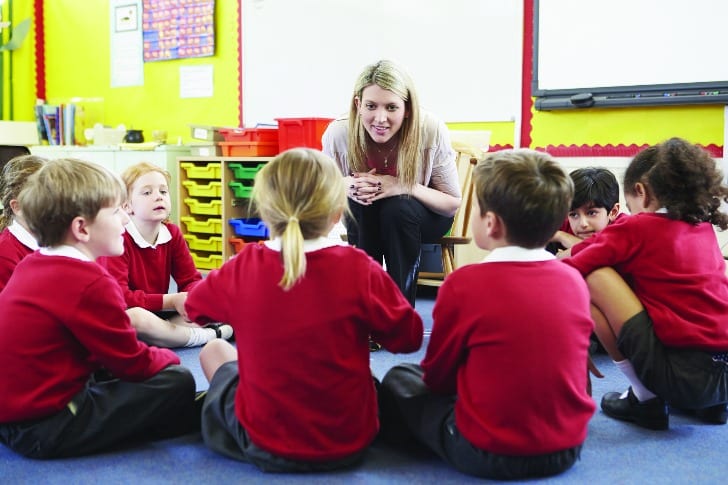 emmaws4s / Pixabay : Kids sitting around their teacher
Parents can also teach their children how to deal with a troublesome situation. Show them the benefits of deep breathing, positive energy, and a calm mind; whether your child is mentally fit or suffering, this advice helps them deal with every problem. If nothing is working, do not hesitate to enlist the help of professionals. Therapy treatment, coupled with prescription medication, can go a long way to help battle anxiety.
Anxiety in kids should not be taken lightly. Monitor your little one to know what problems they are facing and be proactive in providing a solution for them. Issues that seem small now, especially mental health ones, can snowball if left untreated.