Marcus Goldman's toddler became a prodigy of sorts when she steered her spoon straight into the mouth without spilling a morsel! At the age of 15 months, she also offered him a bite of mashed carrots, much to the delight of everyone at home.
Goldman has authored The Joy of Fatherhood, a book highlighting the perks of becoming a dad. According to him, new fathers are motivated to take care of their physical shape and ensure overall well-being. Plus, a University of Maryland study suggests that active dads tend to have kids who grow up with high self-esteem. We have listed out some of the most prominent health benefits of raising a child below.
Better Eating Habits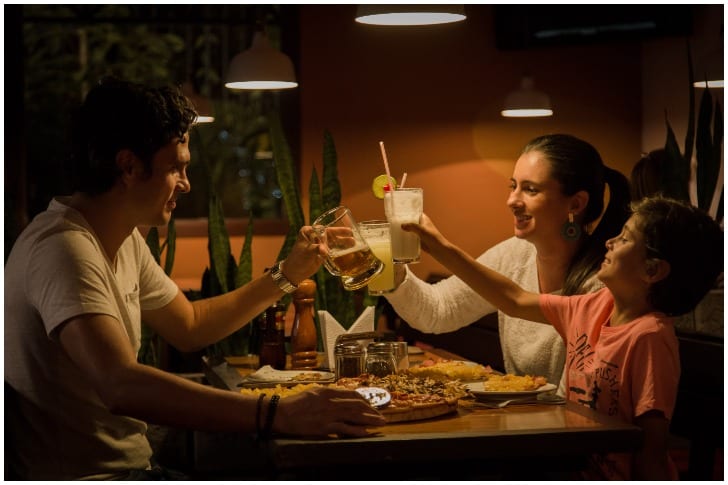 pablomerchanm/Unsplash: Family of three having dinner
Other than occasional trips to the nearest Burger King, you might have started eating healthily. Many parents admitted to getting rid of junk food and eating nutritious home-cooked meals after the birth of their child.
More Physical Activity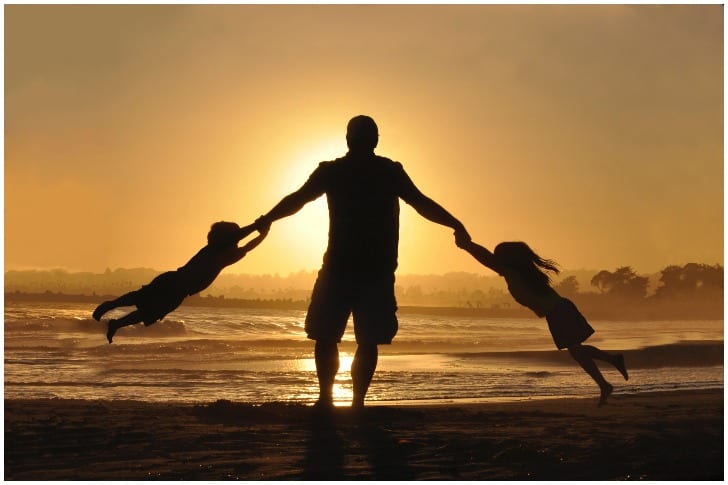 judebeck/Unsplash: Father swinging his two kids
Your kid will incessantly want you to push him/her around in the stroller or run around with them in the play area. It means that there is no possible way for you to be a couch potato, not burning any calories. Besides, many fathers are motivated to goof around or cater to the physical needs of children for a longer duration.
Keeps a Tab On Your Health Status
Traditionally, men are the ones who are apprehensive of getting a checkup or going to the hospital. But after addressing every little problem in the child's well-being, they tend to become health-conscious themselves. After all, every dad wants to stay fit, at least for the sake of their child!
Reduces Stress Levels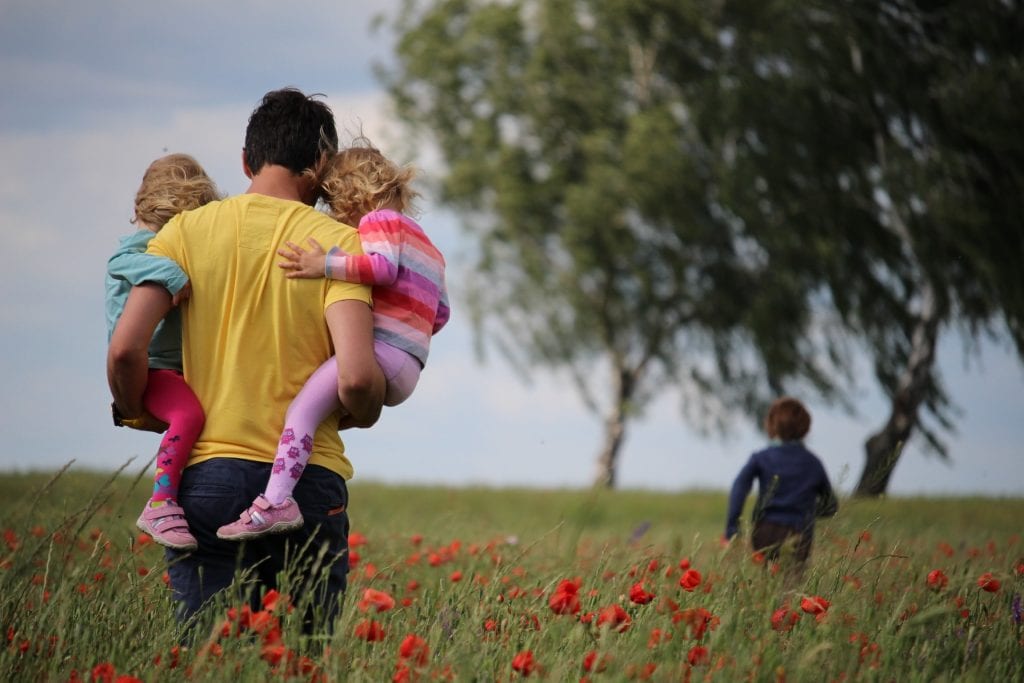 jule_42/Unsplash: Father walking in the field holding two daughters
Yes, you might think that babies are the prime cause of stress in households. This feeling will surely change when you look at them sleeping adorably at night or when they try addressing you as 'Da DaDa.' Numerous studies suggest that men who bond well with their children are less likely to have health issues. Plus, you get to watch dozens of mindless kids' movies, which can help you do away with all kinds of tensions!
Calls for Optimism and Joy
Welcoming a child will undoubtedly give you a more positive outlook on life. Parenthood is a great mood booster that can fill you with the kind of happiness that is unmatched. That being said, you have to be your best self to keep up with that kind of energy.
With time it has become evident that men with children are less prone to developing unhealthy habits such as smoking or drinking. Linda Waite, the co-author of a book on marriage and married people, mentions that having a spouse and kids creates order in the lives of men. It stems from the fact that they have a family and need to act more responsibly.