Pregnancy can be quite the roller coaster ride in which both partners might experience intense physiological and emotional changes. Recent studies reveal that men who are stressed may be on the brink of depression during the pregnancy or postnatal period. Major risk factors that significantly increase the odds of going into this state are smoking, alcohol, unemployment, and relationship issues.
Research further suggests that expectant dads must get themselves screened if they are more anxious than usual. Of the people who took part in the study, 2.3 percent had advanced symptoms of depression before childbirth. When checked after the pregnancy phase, the rate was shot up to 4.3 percent.
Off late, children's psychosocial development has been linked to the influence of fathers. It means that paternal depression may directly or indirectly have an impact on their baby.
Read for a few tips to avoid postpartum depression.
A Healthy Lifestyle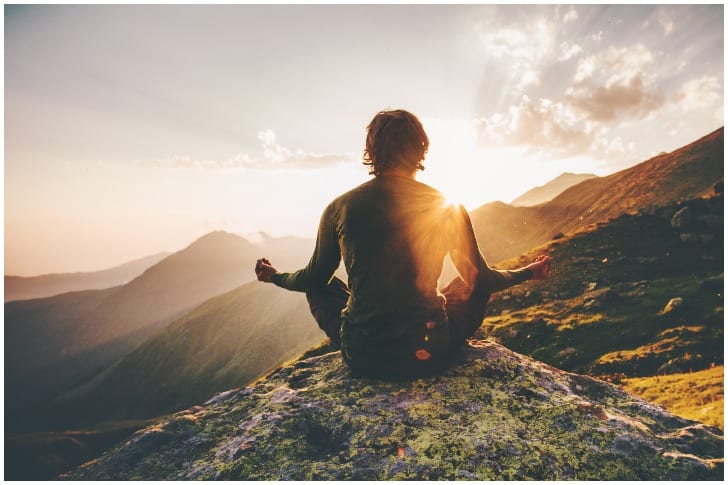 everst/Shutterstock: Mindfullness is essential for a peaceful mind
While women change their dietary habits when they are expecting, men should also do the same to stay fighting fit. Having a healthy course of meal and fitness routine can undoubtedly keep the spirits high. In case all this is asking for too much, then taking a daily stroll or doing simple exercises should do the trick.
Bust All Misconceptions About Being a Dad
Your husband should know what is in store and the kind of expectations that are riding on him. Attending parenting classes and sharing relevant resources from time to time can give a realistic idea of what fatherhood is like.
Don't Let Parenthood Deprive Him of His Life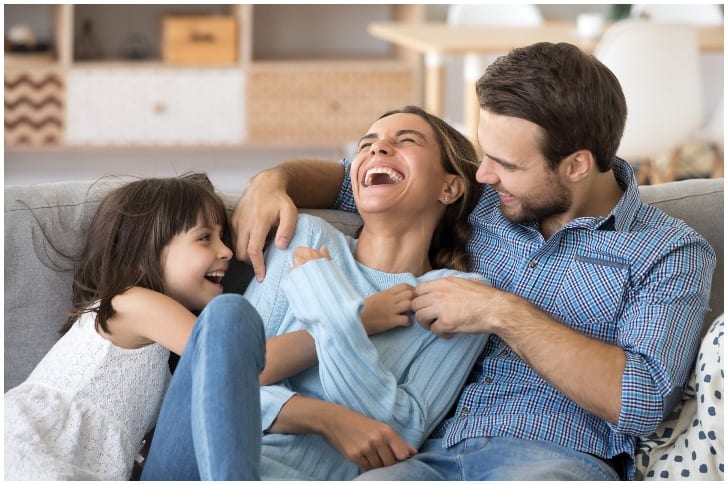 fizkes/Shutterstock: Family time is important part of fatherhood
Yes! Nursing the wife and taking care of the yet-to-be-born is a full-time job in itself. But your husband needs a breather to bring about a sense of normalcy and to get out of isolation. Ensure that he gets time for the things he likes to do – a hobby, socializing with friends, or some plain old me-time.
Consult a Professional Even if There Seems to Be No Symptoms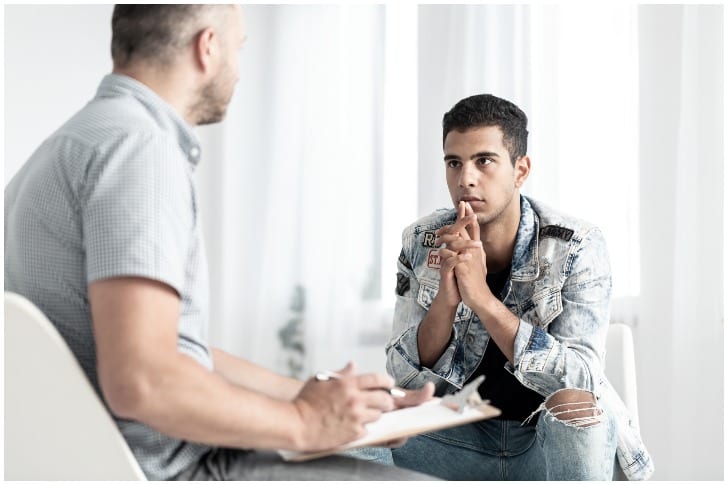 Photographee.eu/Shutterstock: Talking to a professional when in need of help
If spurts of unusual behavior are becoming a common sight, then seeing a counselor or a therapist is advisable. They can assess and come up with probable solutions before the issue gets out of proportion.
More often than not, depression could be caused by many reasons. It is important to not blame anyone (including yourself) for your partner's mental health and try to create a positive environment. After all, this is going to be a really tough yet beautiful period of your lives.