Morocco's hustle and bustle in popular shopping hotspots like Fez and Marrakech might make you wonder if it's the best place to go with your kids. It's not, but we've got something far better and quite under the radar, making it the perfect tranquil getaway for your family!
The Mazagan Resort in Casablanca is paradise-uninterrupted, perched on stretches of golden beach sands. Here's everything you need to know to add this place to the travel itinerary next time you want to vacay:
 Is It Safe?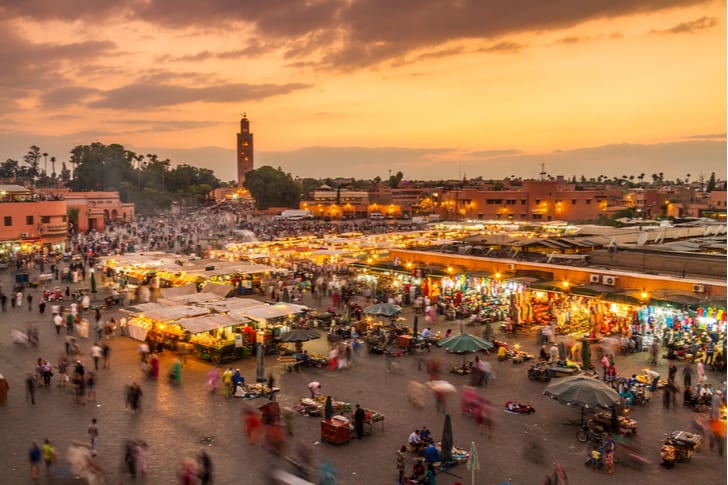 A safe family vacation in Morocco
Morocco is generally safe. Even so, for less experienced travelers, the Mazagan Resort offers a special fast–track VIP service to get through the airport, accompanied by a trusty agent. You'll have a smooth time with the speedy immigration formalities and a shuttle to transfer you to the hotel right after.
The resort's gigantic pool is a welcome sight after the flight and transfer of roughly one hour. Guest safety is obviously at the forefront with metal detectors and scanners. Although, the calm surroundings with the best beach views show that there's no reason for it.
 The Beaches

Jaques8425/iStock: Moroccan beaches are breathtaking
The endlessly stunning beaches of Mazagan can be explored on foot, camel, horse, or ATV! Bet kids would love this experience. Better yet, this stretch of shore is secluded among sand-dunes, keeping it free from big crowds all year long. It also means that it's safe for some family fun in the waves, with lifeguards being able to keep watch on the few guests at any given time.
Sunsets here are postcard-worthy, with pink-hued skies and a setting sun, which looks larger than life.
Add some dance, music, and cocktails, and you've got the perfect date night in paradise!
 The Weather
Morocco is sunny, but the coast temperature doesn't pass 30 degrees, even in summer. Our best recommendation is to make a May half-term trip, which guarantees the sun and fun.
 The Food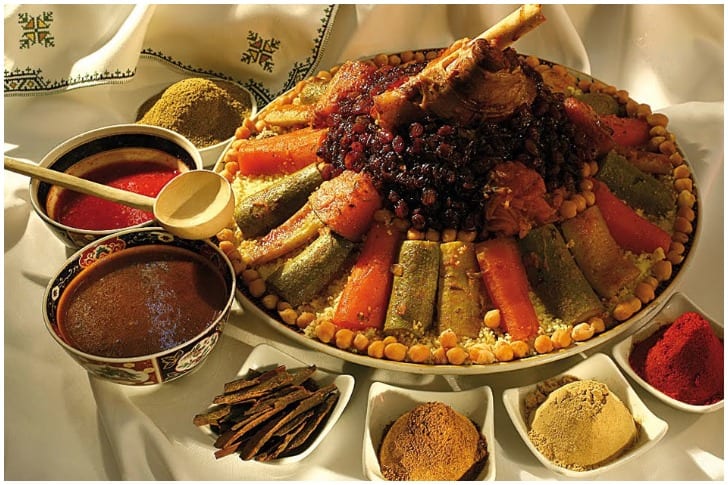 Traditional Moroccan food to satisfy your family's appetite
The Market Place Buffet has both Moroccan and international cuisine, so your kids' palates can be satisfied without hassle too. With ten restaurants specializing in different options from sushi to Thai curries, you could have a gastronomical adventure each day!
Our favorite is Al Firma, where the food is cooked in an open fire, while you await your order lounging under the stars on colorful pillows!
 What Can the Kids Do?
If building sand-castles and rolling around in them isn't enough, Mazagan offers three spectacularly fun kids' clubs tiered according to age. The kiddies are taken for horseback riding, farm trips, and of course, the pool slides.
Teenagers get to revel in pool parties, discos, wall climbing, and the ever-popular paintball craze. So you wouldn't have to worry about them sulking in their hotel rooms.
Don't Miss These…
ATV on the beach with the whole family sounds terrific, and so does specialty Spa suites with sea views after an exciting day! There's a designer golf-course for the dads as well.
Don't forget to step out from the resort to mingle with the locals and shop at the eccentric souks of El Jadida and Azemmour too!
We hope this helped with adding more options to your next holiday destination. After all, the stunning vistas of the Atlantic Ocean should be reason enough to pick this amazing site!