Do you believe celebrity moms are just bawse and don't do much at home? Nah, you are mistaken – they don't get much sleep either. Gal Gadot, the queen herself, broke the ice and set the record straight; she is not unhappy or complaining about it!
Gadot is a rockstar and has been in the shoes of a model, actress, and producer. Although she played the leading part in the biggest movie of 2017 (you guessed right, it is Wonder Woman!), her role as a mother is no less of a task. Relatable?
Internet Mother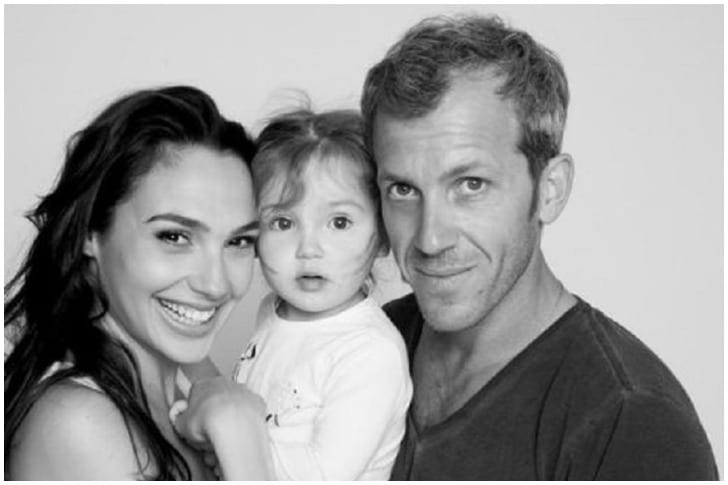 Gal Gadot smiling with her family
It all started when the luminary posted a picture of herself on Instagram, with a caption that resonated with parents everywhere. Gadot said the photo was taken after a sleepless night (relatable!) with her 'colicky baby,' and that was followed by an ultra-early wake-up holler from her older daughter. What a lovely morning already!
Nobody would fancy being deprived of an excellent slumber, especially not a working mother. Still, Gadot's post is a forceful reminder that kids are God's greatest blessing. They can be a handful, and as parents, we would not want it any other way. Ever! Also, why bother when we have coffee. Stop by Starbucks for a Frappuccino Grande with extra cream, with your name written wrong on the cup again and viola; everything will fall into place.
Little Joys of Life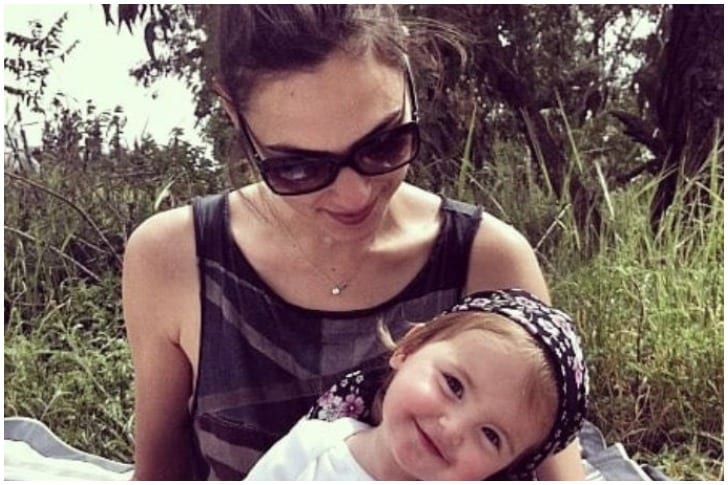 Gal Gadot and her adorable daughter
It is mind-blowing to think of how the leading Hollywood lady can find happiness in the smallest things. She enjoys watching a movie with her children more than actually starring in her very own super-hit film franchise. Enjoying the fresh air, sipping coffee, and putting a three-month-old to sleep – these are the chores she seems to enjoy. Intriguing indeed!
Us common folks can learn so much from Gadot too. It is actually the tiniest/simplest things in life that give us so much happiness. A wailing child sure is super nerve-racking at the time, but that is what gives us parents, a purpose, and a reason.
A Wonder Woman Indeed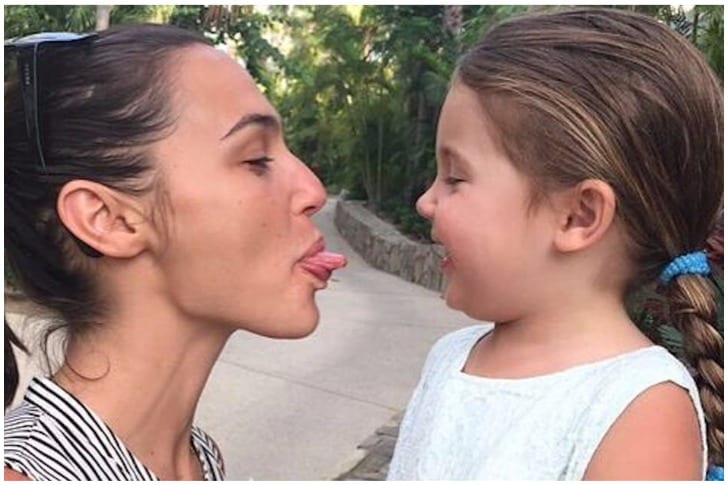 Gal Gadot enjoying time with her daughter
Gadot is married to the acclaimed Israeli businessman/real estate developer, Yaron Versano. The power couple is parents to two gorgeous daughters, Maya and Alma. We understand that she is devoted to her family and children if we have gathered anything from Gadot's Instagram stories and posts. This middle-eastern sweetheart proves that she is not just an on-screen super-hero but one in real-life too!
And, all you mothers taking care of two teenagers and an infant while handling two jobs and running errands all the time? You are super-heroes too. Keep rocking it!