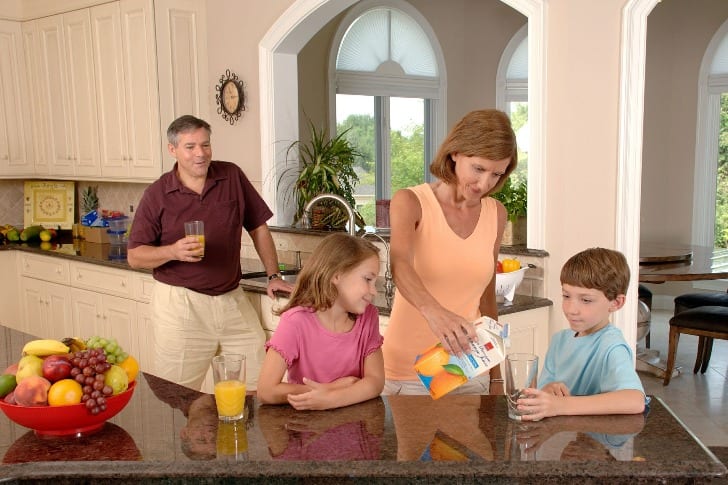 Pixabay: A family of four having orange juice for breakfast
Accepting you lack some of the skills and talent your partner possesses in raising kids can go a long way in the upbringing of your children.
Imagine a young son in his twenties or thirties coming home from a hard day at work. Just when he thought he could rewind and relax, he notices abroken faucet, a leaking sink, and the gas cooker going off every two seconds.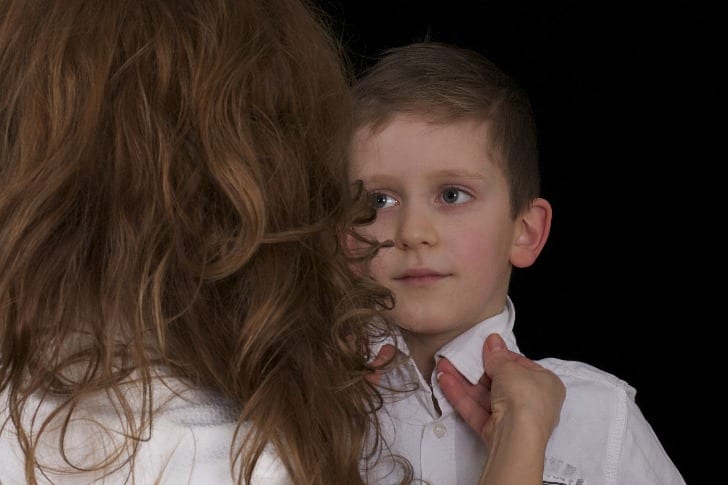 elementus /Pixabay: Mother dressing her son
Instantly he would call home to get some tips and advice. But mainly, he would want to talk to his mom. See, this is very natural, and we all do that. From a serious health issue to a radiator that is not working, we run to our beloved mothers for everything, and you, as a father, shouldn't take any offense, even if your kid is a young child or a grownup—they naturally tend to rely on their moms.
To balance things out, you and your partner need to establish a division of labor when you have young kids. That implies telling your child whom to talk to when various things happen.
They will continue doing that even years later, as such things get ingrained in their little minds forever. Some families have an inside joke about the father figure being the breadwinner and the mother taking careof the house. Although that is not true and certainly considered ridiculous in most cultures, it is a clear example of how children can distinguish each parent's role in the household.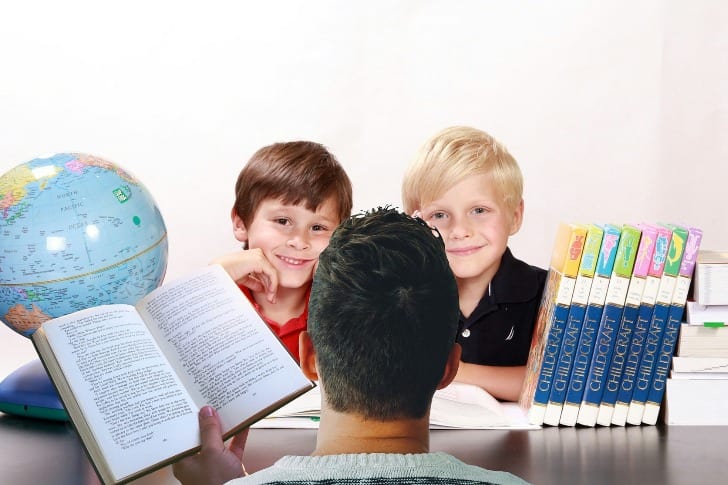 mohamed_hassan/Pixabay: Father reading a book while kids listening attentively
It will help if you establish clarity so that your children would go to their mother for technical problems like a broken TV remote or their daily meals. And you can aid them with their homework and extra-curricular activities, or vice versa—totally depends on how you and your spouse work things out.
Hereis some great advice from a wise granddad to a 21st-century dad.
Explain your cut-off point, and limits to your children. This would make them aware of the maximum that you can do for them, which brings a mutual understanding between you and your child.
If your partner is indeed super talented, tell your kids that mommy could do it better than you possibly could. Sit back and proudly glorify the super-mom that she is!
Get your children to help with little things around the house. It does not make you seem any less of a hero. If anything, your kids will learn to be independent, efficient, and productive.
As exhausting as fatherhood could be, nothing is more joyous to your soul than being a dad to a son/daughter. Fulfill your duties and make great adults out of your young children.