A boating holiday sounds divine, doesn't it? Peaceful sunsets, cooking under the stars, sleeping to the hum of the river. Oh, what bliss!
However, interrupting your heavenly daydream are your kids. Yes, your teenager who never stops rolling their eyes and your wailing five-year-old yelling for formula. Suddenly, the most awaited holiday turns into the most dreaded nightmare. Still, with these tips and hints, you can experience the most euphoric rest day–take our word for it!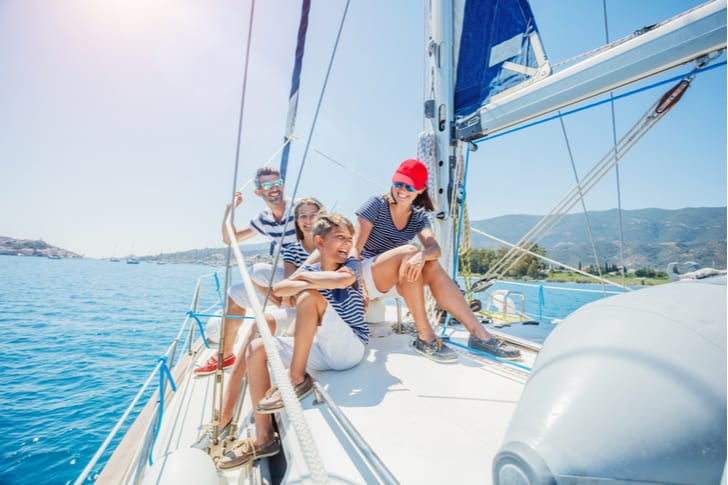 First off, you need to get yourself a boat, or perhaps, simply hire one. Although many families have hired the vessel before and will do it after you as well, no two boating experiences are ever the same. Make sure it is in good condition and can carry you and your family. Most importantly, it would help if you learned how to navigate the gondola.
Now you just need to drift off down the river! Embark on a journey that is going to be ingrained in your mind forever!
Nothing is speedy on the boat, mind you. Everything has a sense of sluggishness but in a good way. Your boat is going to drift with a maximum speed of 12-13 km/h. You are going to have to adapt to a new pace in life. It would almost seem like you are meditating with your eyes open—peaceful, calm, and serene.
Bring in a Disposable Grill
You will thank us for this tip. Even though you could toast marshmallows over fire pits made by previous voyagers, portable Barbies are the best. Your teens will love roasting fish over the grill, and who is going to complain about having to eat steaming sausages and burgers by the riverbank? Nobody!
Don't Forget the Inflatable Floats!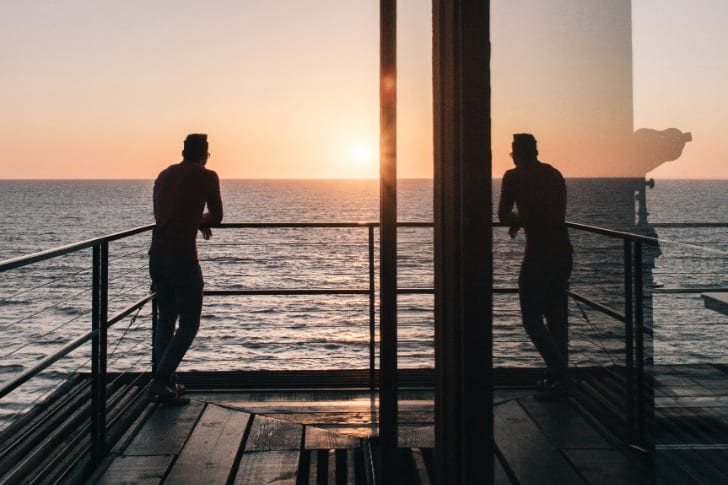 Raymond Lee/Unsplash | Watching the sunset while cruising
Floating around on inflatables, watching the sunset, and sloshing around in the river after a sweltering day of cruising is going to be no less than heaven on earth!
Dock the Boat to Shop
If there is one thing for sure, it is the fact that you will run out of snacks in literally seconds. You could always stop by a convenience store and grab some chips and fruit to nibble on.
Know About Water Stops
You are going to have to halt at water stops to fill the onboard water tanks. You don't need liters of water daily unless you accidentally make an indent on the container. Be very mindful and fill up your drinking water bottles; the last thing we want is to have a sunstroke!
Rent Some Bikes
Sore feet are going to be the anthem when you are on the boat, and bikes would be the solution. Going to town to fetch food is going to be breezy too – with bicycles for your teenage kids.
Schedule and Plan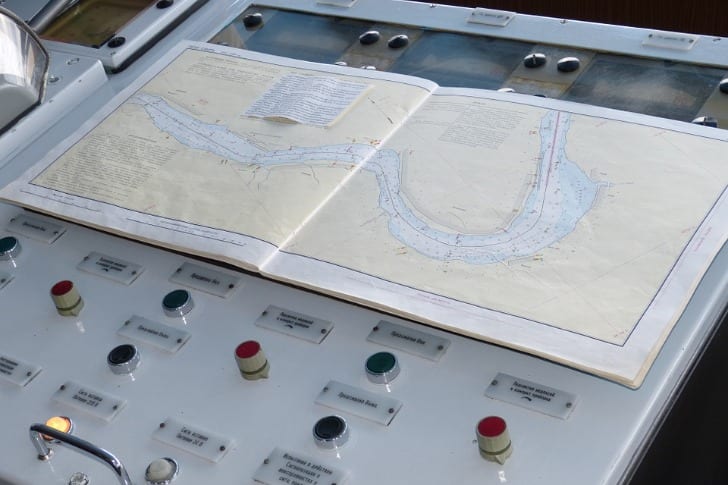 falco / Pixabay | Always carry a map when sailing around an ocean
You need to moor and dock up on time. Nobody wants to keep sailing till midnight and panic about finding the right place to upland and have dinner! Plan and have an atlas or map with you too. Just in case! Talk to fellow sailors. Plan on when you are going to anchor the boat and where you are going to as well.
All Hail the Board Games!
This, your kids are going to thank you for. Bring a chessboard, monopoly, and other board games. It will keep your kids busy and ahoy! You are going to love that!
Don't Stress. You Got This!
Let's be honest: You are going to face some trouble tying knots and docking up, especially on the first day. But you will learn fast too! You can get help from lockkeepers who will be eager to help as well!
Ask for Help When You Need It!
kyler trautner/Unsplash: Knots are important at sea
From getting stuck on the bank to not knowing how to do up a lock, you will need help here and there, but remember; other boaters are friendly as well. Offer aid, and ask for it when you need it. You will be okay!
Kids Can Help Keep the Canoe Spick and Span!
A lot of kids who don't adore cleaning at home would love helping on the boat. You might as well make the most of it while you still can. Would keep them out of trouble too!
There you have our top tips to help you sail peacefully; have fun on boat pirates! Gung Ho!