We know that becoming a dad is a mixed bundle of emotions. If you are feeling overjoyed and yet run-down, don't worry, it is just postpartum depression. Popularly known as baby blues, it is typically experienced by new parents and could last up to an entire year. Here are some tips that will help you weather the beautiful storm of fatherhood.
Create a New Routine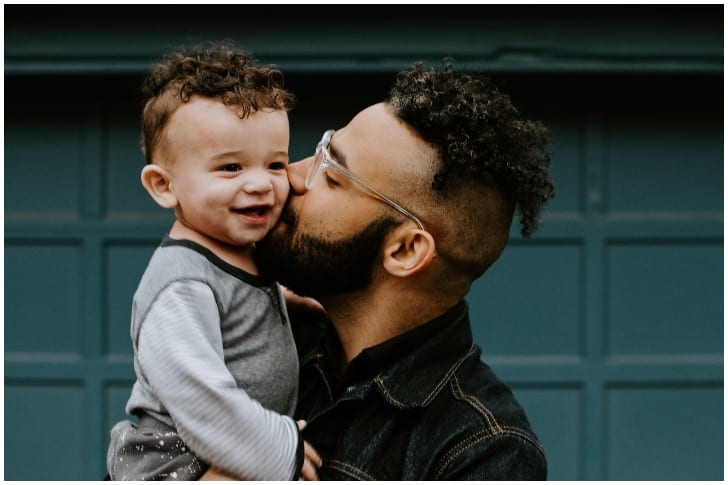 kellysikkema/Unsplash: Dad lovingly kissing his child
After you bring the newest family member home, most of your old routines and practices can be tossed out. Figure out how to manage shopping, laundry, work, etc.
You can surely go with the flow in the initial stages, but it is crucial to have a fixed schedule in mind after a while. Do remember that becoming a super dad takes a lot of practice and patience.
Sleep Interruption is the New Normal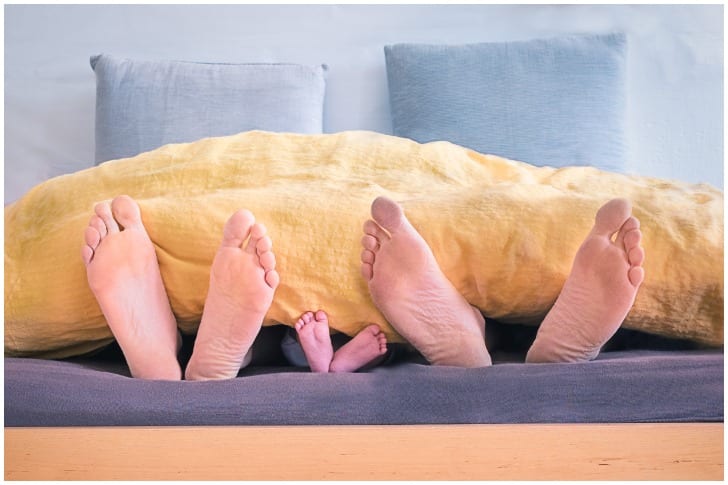 8moments/Unsplash: A couple and their baby sleeping together
Be prepared to have sleepless nights! While you and the spouse could take turns to check on your kid during nights, there would be times when both might not be able to rest.
Your best bet is to master the art of catnapping and catch a quick break during the day. Let your partner rest a little more since she is in the recovery phase and might take more time to get fighting fit.
Be Zen Only When Required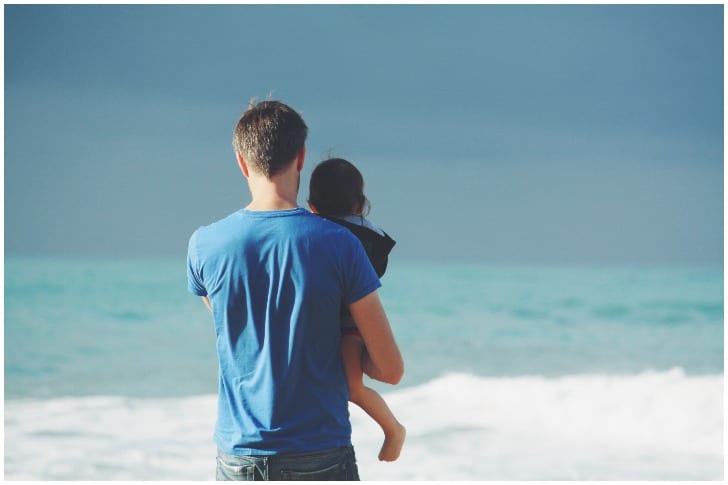 mafalou/Unsplash: Father holding kid in arms at sea
Be extremely patient with the folks at home and try to instill the same spirit into them. Remember that even before the parenthood wave hit her, she endured a challenging nine-month long pregnancy.
The hormones are running really high, and frequent outbursts can be expected. Don't turn a blind eye to things that require your intervention and take corrective measures whenever needed. If you are not able to talk your way out of issues, consult a counselor or a trusted friend who has been through this.
Confidence is Key
All three of you need each other! You have braved through the odds together until now and can continue to do so in the future. This kind of collective confidence can go a long way in keeping things together.
Call for Celebration
Amidst all the hustle and bustle, you might have forgotten to celebrate the joyous period. Invite all the close ones and show off your newborn while ensuring that you are not disturbing the family routine.
This is a long marathon where one is allowed to stumble but should also be strong enough to pick himself up. Share your sorrows and joys with your partner and do a lot of reading on aspects that are new to you.