The supermodel went live on Instagram recently in partnership with makeup brand Maybelline and talked at length about her pregnancy.
Hitting back at critics who have alleged that Gigi had undergone cosmetic procedures to make her cheeks look plumper, she said that she has always had a round face ever since she was a baby. The exotic beauty went further to mention that the only reason her face may look plumper than usual is because of her pregnancy.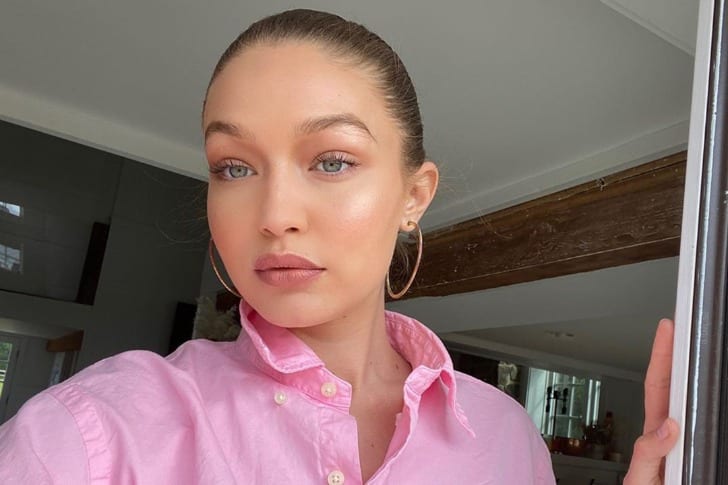 Gigi Hadid/Instagram: Gigi Hadid is all-relaxed at home
We all can take pointers from the successful socialite on how to shut the haters down with class!
The star who is expecting her first child with her long-time boyfriend, Zayn Malik showed support for anyone who wishes to surgically enhance their features to feel more confident in their skin but denied the rumors of ever doing the same thing to her body. Gigi also divulged that the mere thought of changing something about herself is terrifying as she is a self-confessed control freak.
Spreading Love and Confessionals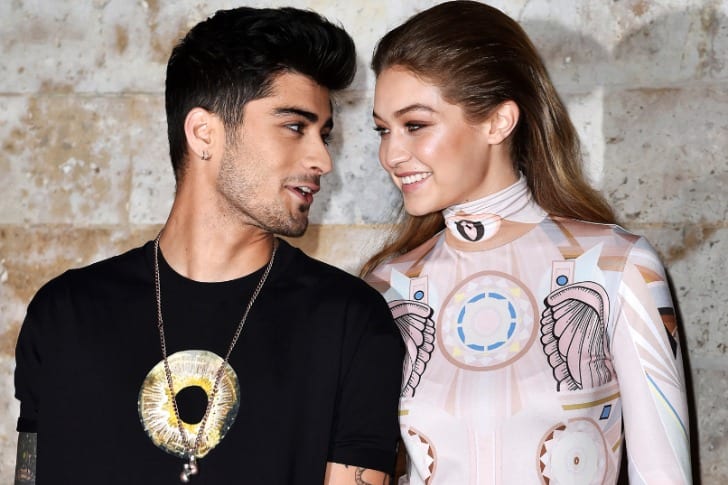 Pascal Le Segretain/Getty: Gigi Hadid and Zayn Malik photographed together
The exotic beauty also shared her views with adoring fans by encouraging them to accept how god and their parents made them. It is truly a noble thought as in this day and age, where so much importance is given to looking absolutely perfect; it was refreshing to hear the words.
The mom-to-be also let us in one of her secrets that she managed to hide her pregnancy from flashing cameras and gawking reporters, all from January to March, while walking in high-profile fashion shows that took place in Paris, Los Angeles, and New York City.
It is definitely not surprising to believe her as beauty runs in the family. Telling that she owes her beautiful, full, and fluffy brows to genetics too, it is hard to miss the resemblance from her sister Bella Hadid, who is also a supermodel. She implored skeptical people to scroll down the Instagram feed to look at childhood pictures and determine the truth themselves. No artificial arching and shaping will be found here, folks!
Believing in the natural process, Gigi seemed very excited about having a baby girl in her arms and was not worried about any changes that her pregnancy might bring to her body.
Spending Her Off Time with Family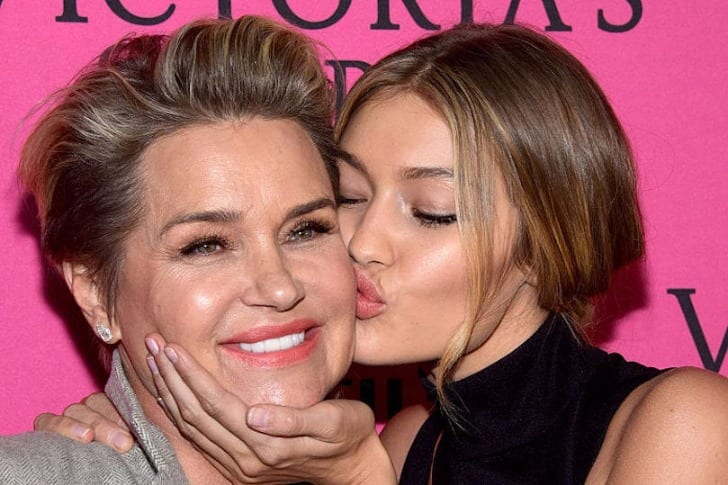 Grant Lamos IV/Getty: Gigi sharing a loving moment with her mother
The gifted model can be seen spending her time with her superstar parents, Mohamed and Yolanda Hadid, on their farmhouse in Pennsylvania. Hailing it as a blessing in disguise to spend this part of her life with her family, Gigi looked positively radiant.
Soon to be a grandmother, Yolanda cannot wait to see her first grandchild. She addressed concerns and said in an interview with Jimmy Fallon that although Gigi may be young, but this is the right time, as her daughter wants to have many children and will be a kind, nurturing, and sensitive mother.
We cannot wait to see the beautiful baby being introduced in a world where she will have gorgeous and loving parents with equally cool grandparents!